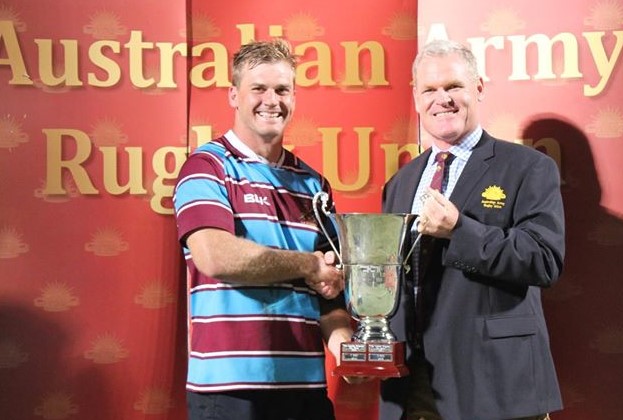 Brigadier Ben James has been the President of the Australian Army Rugby Union for the last five years. He is handing over the position to Brigadier Mick Garraway.
Ben James, as a former player for Army Rugby, brought tremendous experience and knowledge about the history and traditions of Army Rugby.
His leadership and energy has generated a very positive impact on the culture, professionalism and resilience of Army Rugby and the hundreds of players that have earned the opportunity to wear Army's red jersey over the last few years.
Army Rugby wishes Ben all the best in his future endeavours and is looking forward to seeing him run on with the old boys!
We also welcome Mick Garraway and look forward to his tenure.