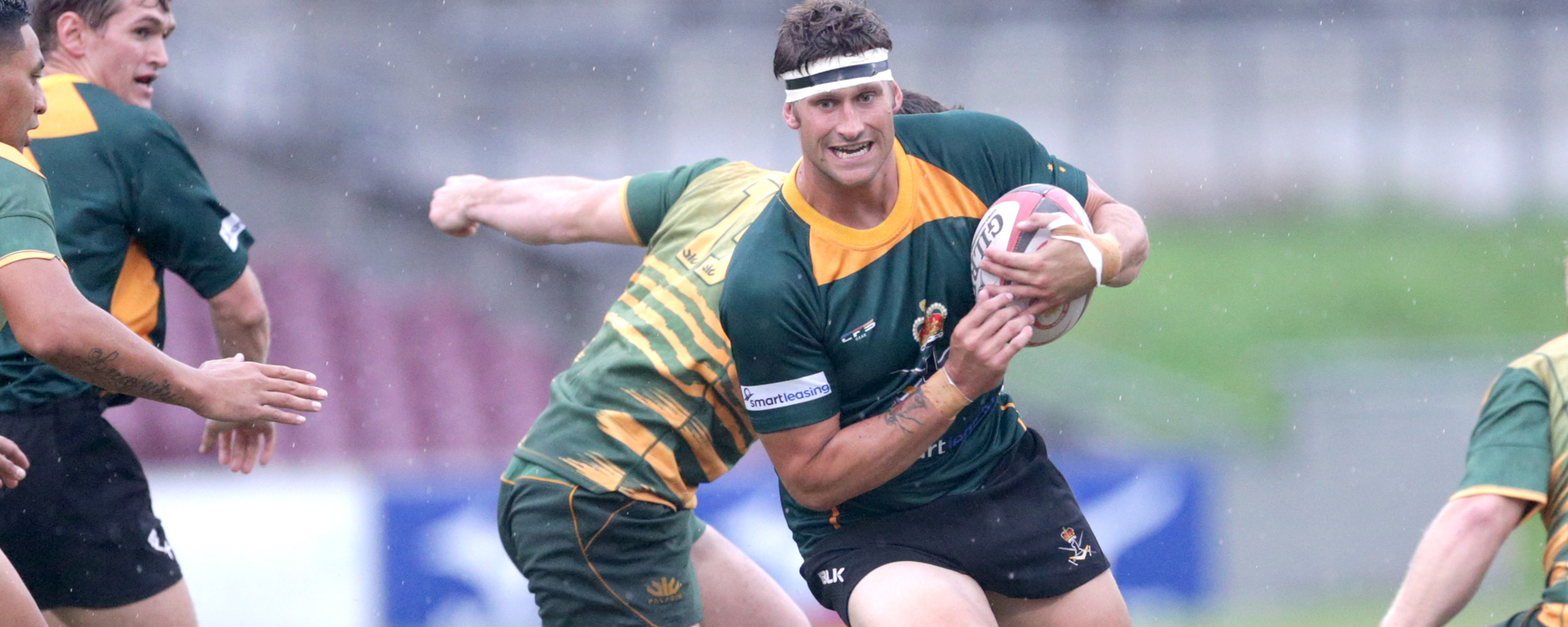 Brigadier Ben James, AM, DSM
Brigadier Ben James attended the Australian Defence Force Academy from 1987-1989 and graduated to the Royal Australian Infantry Corps from Duntroon in December 1990.
As a junior officer, Brigadier James served in a number of regimental appointments including as a Platoon Commander in the 8th/9th Battalion, The Royal Australian Regiment (8/9 RAR),  an Instructor at the School of Infantry, Singleton and Adjutant of the 2nd Battalion, The Royal Australian Regiment (2 RAR). He deployed on Operation PALADIN in 1999 as a Military Observer with the United Nations Truce Supervisory Organisation (UNTSO) in Syria and South Lebanon as well as completing a representational posting as the ADC to the Minister for Defence.
Brigadier James served as a company commander and operations officer with 2 RAR from 2000 to 2002 which included a deployment on Operation TANAGER (East Timor).  He attended the Australian Command and Staff Course in 2003 and was subsequently posted as the Brigade Major (S3) of the 7th Brigade.  Subsequent staff appointments included J1 at Headquarters 1st Division and Deployable Joint Force Headquarters (DJFHQ).  During this posting, Brigadier James was part of an inter-agency team who held early discussions with NATO Headquarters in Brussels to determine Australia's commitment to a Reconstruction Task Force in Afghanistan. He also deployed with the Defence Supplementation Staff (DSS) to East Timor in 2006 as a prelude to Operation ASTUTE and remained deployed following the establishment of Joint Taskforce 631. 
Brigadier James assumed command of 2 RAR on 6 December 2006. The Battalion formed the basis of the Timor Leste Battle Group 3 which deployed from October 2007 to April 2008 as well as providing a sub-unit to the Reconstruction Task Force 3 on Operation SLIPPER. Brigadier James was made a Member of the Order of Australia (AM) in the 2010 Australia Day Honours List for his service in command of 2 RAR and in Headquarters 1st Division.
Post Command appointments have been in Officer Career Management (2009), Military Assistant to the Chief of Army (2010) and a secondment to the Department of the Prime Minister and Cabinet (2011) where he worked on the National Security Advisor's staff to develop whole of government policy on Afghanistan and wider national security issues.  He deployed to Afghanistan on Operation SLIPPER throughout 2012 as the Deputy Commander, Combined Team Uruzgan and was awarded a Distinguished Service Medal (DSM) in the 2014 Australia Day Honours list for his leadership throughout this deployment.  Brigadier James graduated from the United States Army War College in Carlisle, Pennsylvania in June 2014. He is currently serving as the Director General, Training and Doctrine at Forces Command.
Brigadier James holds a Bachelor of Arts and a Masters in Defence Studies through the University of New South Wales and a Masters in Strategic Studies from the US Army War College.
He is married to Fiona and has two teenage sons. He has represented the Australian Army in rugby union and maintains a keen interest in mountain biking.